| | |
| --- | --- |
| Two weeks old! This was the biggest male at 3 lbs 7.5 oz and his eyes are open! | |
July 10, 2010

His eyes are open and he's starting to walk!!!
7/14/10 Boy, oh Boy, how I wish Sofai and her family could take home my entire household. They live in Flagstaff and Mr. Blue Collar gets to live up there. He has no idea of what a doggie heaven he is going to! Check out his tummy!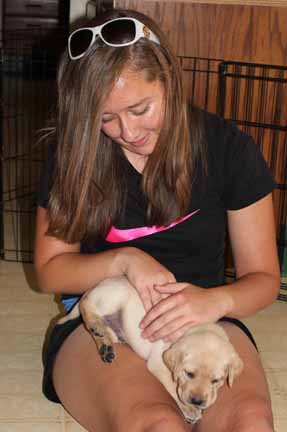 7/20/10 I think he is wondering how long he has to endure the heat? I think he is dreaming of Flagstaff!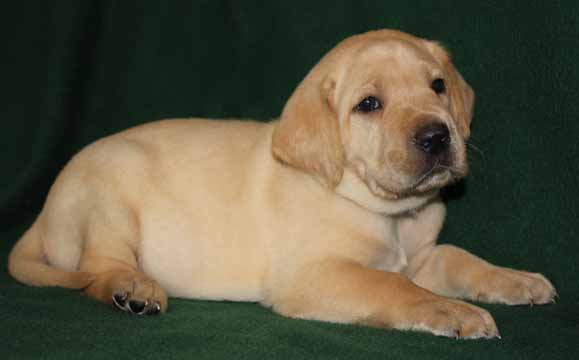 I spoke with Casey's owners today (4/27/11) and he is already 100 pounds.
Back to the nursery page for Goldie and Charlie's litter