Enjoy the puppy pictures and dream of smelling puppy breath!
Below is a family picture from their previous litter. Who would not want Chocolate on their front door steps?!?!?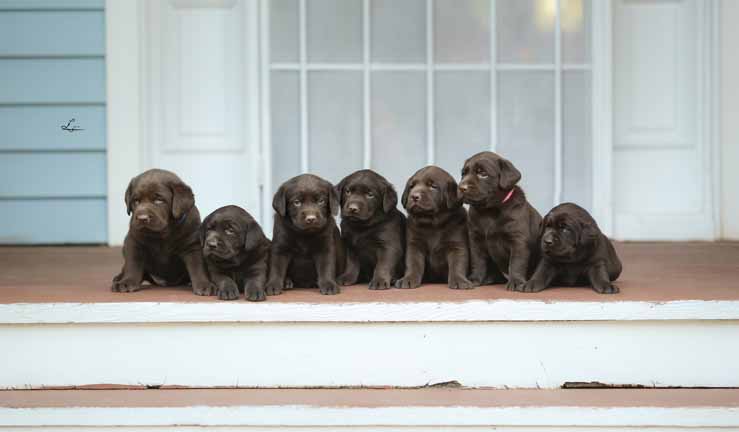 Molly Boy 1

Handsome "Jackson Brown" is reserved by Patti!

Below, you can see how he respects "no jumping on the couch" rule!

Molly Boy2

Diesel is reserved by Shannon!

Below, he is relaxing after his bath!

Molly Boy 3

This little bear, Kodi, is reserved by Doug and Perry!

Molly Girl 4

Thelma lives in CO with Matt and Melanie.

Molly Girl 5

Ben was very excited to take this sweet girl to CO!

Molly Girl 6

"Crosby" is reserved by Steve and Jessica

Molly Girl 7

"Mya" was tested in the most interesting way and is on her way to being a service dog!!! She will have a best friend in Brennon.
Click here to see Annie's new litter! (yellow labs)
Click here to meet the full siblings to this litter from 2015
Click here to read more about the vision we have for our Labs and about the parents.
All of our puppies are sold on a Limited AKC Registration