Home Articles For Sale Mares Stallions Our Dogs Contact us
Painted Suns You Gotta Have Faith
AMHA and AMHR DOB 4/3/2008
Watch Painted Suns You Gotta Have Faith showing off her stuff at 4 months of age.
Click here to see Video of her driving!!!
Sold and on her way to England! Thank you to Kim! We so want her to bring you joy. Below are pictures taken of her right after she arrived in quarantine. The below right picture is of her in her new English pastures!
Faith was the only weanling to remain here in Spring 2008. She has matured into a leggy, nicely balanced mare. We are now driving this beauty! Faith has one blue eye and one dark eye and is a very friendly mare. We will be making a video of her driving soon. Her teeth are correct, as are her legs. She has been kept up to date on worming, shots, farrier work and on dental care. This very sweet and friendly mare is double registered.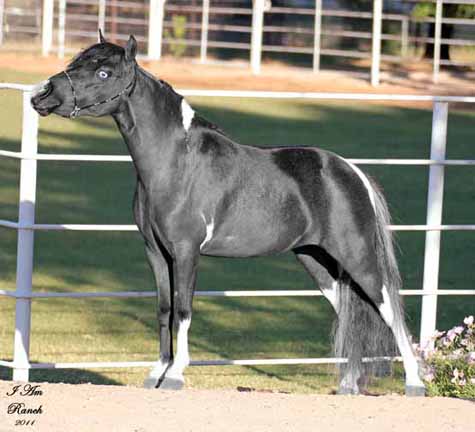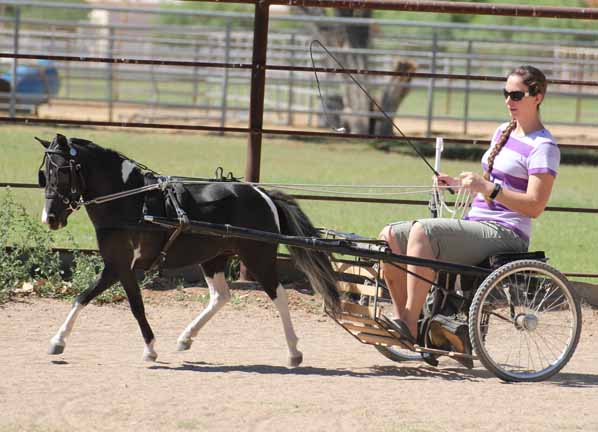 Painted Suns You Gotta Have Faith

33.5"

Black/White Pinto

Ultra Mycall Jacksum

32"

NFC Blue Boys Uptown
33" Grey

Flying W Farms Little Boy Blue
28.5" Grey


Flying W Farms Little Blue Boy
30" Grey

Flying W Farms Sugar And Spice, solid bay

NFC Rowdys Uptown Girl 33.75", solid black

Rowdy 33" Bay

Dell Teras Black Satin, solid black
Ultra Silhouette
30.5" bay and white pinto

Ashbys Kid Dy No Mite
31", Buckskin Pinto

National Champion Producer

Bond Showboy, 28.5"

Bond Pandora

Beas Bonita Cheyenne
33.5" silver dapple

Sligo Sampson

Bond Poco

32.5"

Bar B Double Dose,

31.25", Solid Black

Mini Strawberry Buddy, 32"

Red Roan

Ayers Mini Red Man, 28.5"

Ayers Mini Mother Superior 31.5"
Kegleys Butterfly, 37"
Kegleys Traveler , 31"
Kegleys So What

NFC Peppys Lady Sultan,

33.5"

Sorrel Pinto

Bond Peppy Power, 30"

Sire of 8 National Titles, which include 2 National Champion and 6 National Reserve Championships

Bond Showboy, 28.5"

Bond Timbal, 31"
NFCS Lady Sultan, 33.50" Black Pinto
Flying W Farms Silver Sultan 29."
Dell Teras Lady X
Home Articles For Sale Mares Stallions Our Dogs Contact us