Home Articles For Sale Mares Stallions Our Dogs Contact us
McCarthy's Cameo
75% shetland
AMHA AMHR

DOB 3/1/2007 34"

National Champion
Missy is bred to a hackney-moving mini for 2015!
Click here to meet her 11/28/11 filly by Whitneyvilles Steam Roller.
Click here to meet her 2013 colt by Woodland Acres Bi Dandys Fire Design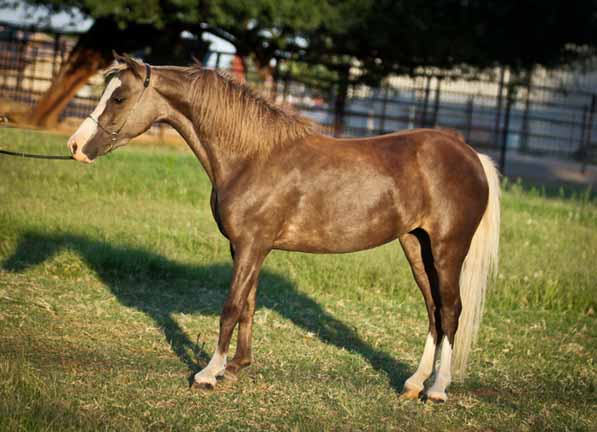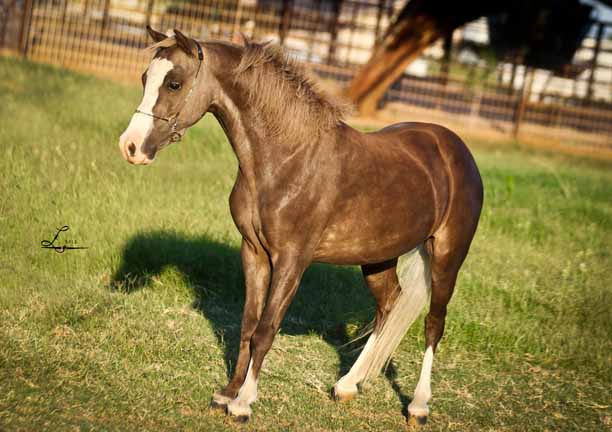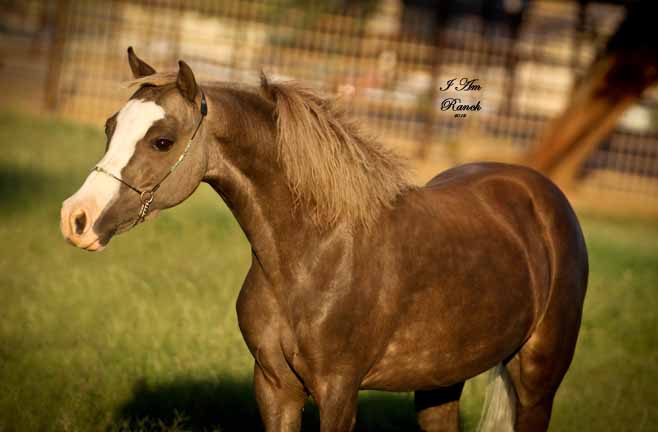 We are thrilled to own a triple registered mare. The word "Shetland" and "pony" used to be a bad word in the miniature horse world, but as miniature breeders see the necks, legs and movement that Shetlands have to offer, their blood has become very desirable. Many of the foundation miniatures were Shetlands, but did not have the modern look of today. (Rowdy, Gold Melody Boy....).
AMHA is said to be closing their registry. I wish they would not and allow more of these smaller Shetlands to be hardshipped in. At any rare, this mare is a wonderful addition here!
McCarthy's Cameo

34"

75% ASPC,

AMHA

AMHR National Champion

Her breeding is one I have searched for for a long time. Her full brother is McCarthy's Padron, who took many 2009 National Champions. Another full brother is McCarthy's Silver Dollar. Then there is McCarthys Pocket Full of Kryptonite, another full brother. This cross produced one other mare, McCarthys Silver Penny. (There are pictures below of these full siblings).

32"

National Champion and AMHR Halter Horse of the Year

2003 AMHR Halter Horse of the Year Under (hof halter)
2002 National Champion Weanling 28" and under
2002 National Champion Amateur Junior Stallion Under
2003National Champion Amateur Junior Stallion Under
2003 Reserve National Champion Yearling Open Halter 30-32"
2003 Reserve National Champion Yearling Futurity Stallion Under
2003 Grand Champion Stallion World Show
2004 Top Ten Open and Amateur Stallion Halter Under
2004 Grand Champion Stallion World Show
2005 Reserve National Champion Senior Amateur Stallion Under
2005 Top Ten Futurity Driving

NFCs Superman, 34", sorrel (HOF)


AMHR National Grand Champion Stallion Halter & National Grand Champion Roadster (multiple years)

24 years old in 2014 and still producing!

Dell Teras Super Man 31", (AMHA)


Dell Tera's Jim Dandy (AMHA) 31"

Dell Tera's Bonnie (AMHA)
Rawlinson's Fannie, 34" (AMHA)

Rowdy, 34"

Michigan's Pretty Penny

AMHA, AMHR, ASPC (HOF) 33.5" grey

2x AMHR Reserve National Grand Champion mare

Deceased


Michigan's Instant Replay, 37.5" , grey (AMHR)


Michigan's Midget Mike, 38" (APSC)

Michigan's Silver Momma
Michigan's Little April, 37.75"


(ASPC)

Michigan's Midget Mike, 38" (ASPC)

Surburban Stables Tina Maria, 37.5"(ASPC)

McCarthy's Silver Schilling (HOF)


33.75"

National Champion Mare, Hall of Fame Halter

2003 National Champion Amateur Junior Mare
2003 National Champion Amateur Incentive Mare
2003 AMHR World Show Reserve Grand Champion Mare Over
2005 National top Ten Open & Amateur Mare

(ASPC/AMHR/AMHA)

Full sister to Michigan's Silver Desperato

Michigan's Instant Replay, 37.5" , grey

Michigan's Midget Mike, 38" (APSC)

Silver Janes Philopean Cody
Little Jewell
Michigan's Silver Momma (ASPC)
Michigan's Aquanaut

Michigan's Little Maiden
Michigan's Little April, 37.75" bay

(ASPC)

Michigan's Midget Mike, 38" (ASPC)

Silver Janes Philopean Cody
Little Jewell
Surburban Stables Tina Maria, 37.5"(ASPC)
Bar- GS Ranger

Bar-GS Blackei
Full siblings to McCarthys Cameo include:
McCarthys Silver Dollar

At only 30" tall Dollar has 3 AMHA World Champion Titles and 2 AMHA Reserve World Championships! Dollar also excelled in the AMHR Show Ring, where he has earned his Halter, Hall of Fame! 2 National Championships, 2 Reserve National Championships and National Champion Jr Gelding and Reserve National Grand Champion Gelding as a yearling.

McCarthys Pocket Full of Kryptonite

McCarthys Padron

2006 Nat'l Champion AMHR Miniature Sweepstakes
2006 Nat'l Top Ten Open Stallion Foal, Over 28-30"
2006 AMHR Reserve Grand Champion Stallion, Under
2007 Reserve Nat'l Champion Am. Halter Jr Stallion, Under
2007 Nat'l Top Ten Futurity Yearling Stallion/Gelding
2007 Nat'l Top Ten Open Halter Yearling 30"-32", Under
2007 AMHR Grand Champion Stallion, Youth
2008 AMHR Nat'l Champion Jr Stallion, Youth 13 & over
2010 Champion Sr Stallion under
2010 Reserve Grand Champion Sr Stallion
2010 Grand Champion Sr Stallion